How Tejas software helped Metallica scale their operations?
Free content from Tejas Software, Inc.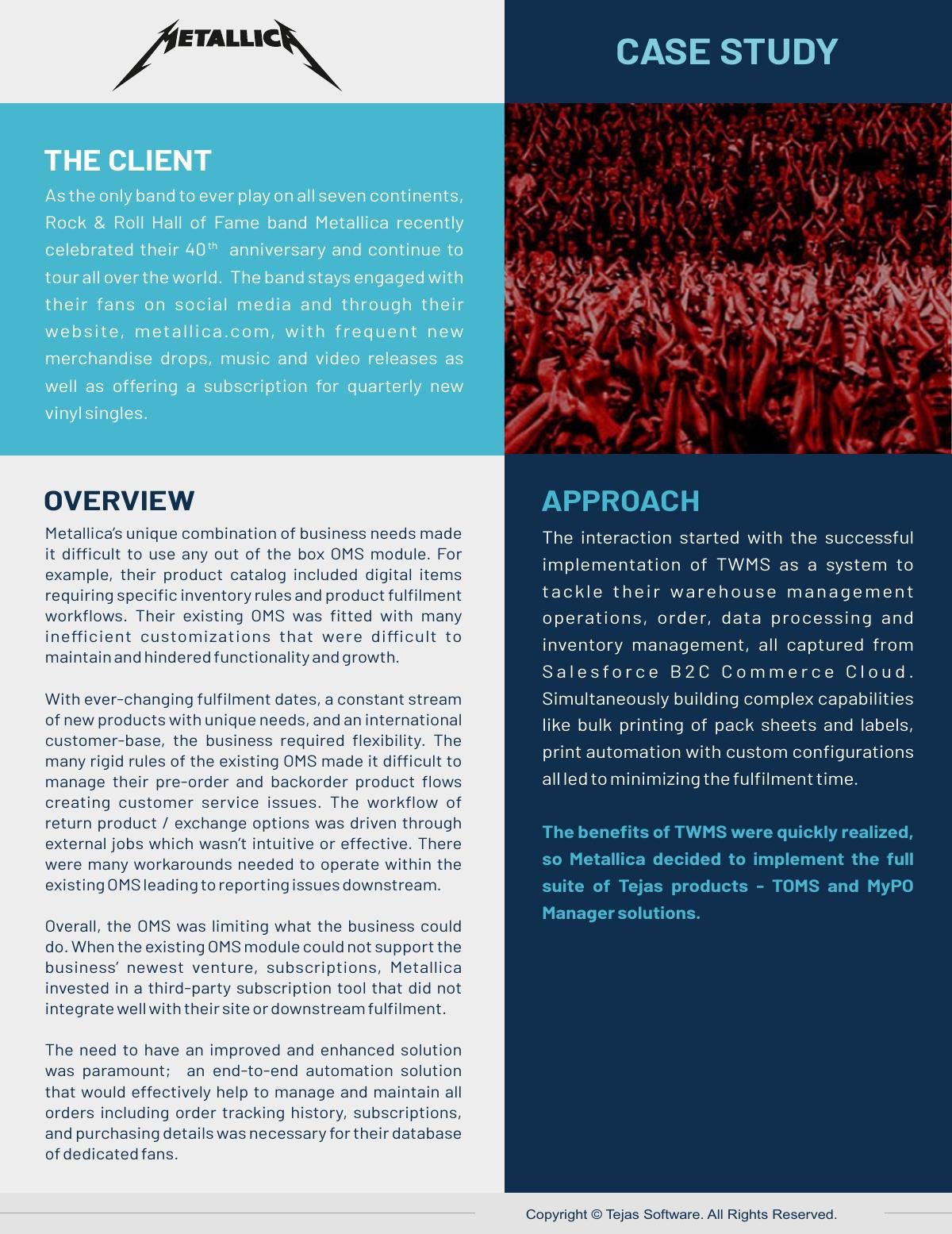 The need to have an improved and enhanced solution was paramount; an end-to-end automation solution that would effectively help to manage and maintain all orders including order tracking history, subscriptions, and purchasing details was necessary for their database of dedicated fans. Please refer the case study for more details.